JURY
Senior group:
Jania Aubakirova (Kazakhstan)-Chairman of jury;
Hamish Milne (Great Britain);
Pan Chun (China);
Stanislav Igolinsky (Russia)
Junior group:
Nan-Hi Kim (Korea)- Chairman of jury;
Izumico Aoyagi (Japan);
Florent Boffard (France);
Marat Gumarov (Uzbekistan)
Jania Aubakirova (Kazakhstan)-Chairman of jury.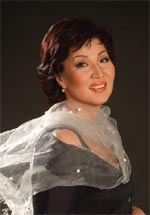 National Artiste of Republic of Kazakhstan, Professor, the laureate of State Premium of Republic of Kazakhstan, the Holder of Order of Arts and Literature, France. The outstanding Kazakh pianist, representing the culture and arts of Kazakhstan in the world. After the Grand-Prix on Margaret Long and Zhak Tibo International Competition in France (1983) and the Grand-Prix on Chamber Ensembles International Competition (1985) she started active concert life, which was enlarged after getting the independence of Kazakhstan. Jania Aubakirova regularly gives the concerts with well-known orchestras in Kazakhstan, the most famous halls in France, Great Britain, Germany, Japan, Russia, Poland, Italy, the USA, Israel, Greece, and Hungary. She played in Salle Pleyel (Paris), Salle Gaveau (Paris), Big Hall of the Moscow State Conservatory, Barbican Hall, Wigmore Hall (London), Vigoda Hall (Budapest), Moscow International Music House, Saint-Petersburg Philharmonic Hall, Concert House (Berlin).
Jania Aubakirova works with Marat Bisengaliyev, Gauhar Mourzabekova, quartet "Danel" (Paris), Jean-Gien Keiras (Paris), Mikhail Pletnev, Alexander Sladkovski, Alexander Vedernikov, Alexander Trostyanski, Denis Shapovalov, Cristoff Mangou, Russian National Orchestra, France Radio Symphonic Orchestra, and English Chamber Orchestra.
In 1998 Jania Aubakirova found the music agency "Klassika", on the basis of which were organized the concerts in more than 18 countries all over the world, recorded over 30 CDs, were made more than 20 musical films about Kazakh artists Jania Aubakirova is one of the best experts and organizers in the sphere of Higher Education. Since 1997 she is the Rector of Kazakh National Conservatory after Kurmangazy. Under her guidance the conservatory became not only the leading musical university of the country, but the cultural and educational center of the republic. Among the results of her work are the International Program "Voskhodyaschiye zvezdy" ("Rising stars", since 2001); college named after Jania Aubakirova (private institution, working with authentic methods and modern technologies); Master Program "Arts Management" (founded in 2004), the aim of which is to train the professional managers in the sphere of culture and arts; international piano competition and modern music festivals.
Hamish Milne (Great Britain)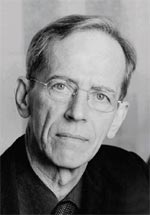 Hamish Milne has appeared as soloist with most of the leading British orchestras and has given over two hundred broadcasts for the BBC. Overseas engagements in recent years have taken him to the USA, the Far East, Africa and several countries of the former Soviet Union as well Western Europe. He is also well known as a chamber musician, formerly with the Parikian/Milne/Fleming Trio and currently with the Pro Arte Piano Quartet and the Academy of St Martin-in-the-Fields Chamber Ensemble, appearing in London's Wigmore Hall and at several major music festivals in the UK and abroad. In the past few seasons he gave concerts in Armenia, France, Georgia, Germany, Italy, Japan, South America and the USA as well as UK venues. He has recorded for Chandos, CRD, Danacord, Decca and Hyperion labels. He has made a special study of the music of Nikolai Medtner and his recordings for CRD Records initiated in 1975 now run to nine volumes. He hasperformed the music on four continents and was prominently featured in the Medtner Festivals held in Moscow in 1995 and 2006 and in a similar event in New York in March 2004. There is a discography of some twenty commercial CDs. Recent releases include Concertos by Holbrooke and Haydn Wood, described in the press as "An exemplary release" (The Gramophone) and "Mesmerising" (Fanfare, USA), Schubert's "Trout Quintet" with the Academy of St Martin Chamber Ensemble and the first CD recording of the Russian Anatoly
Alexandrov hailed by International Record Review as "altogether exceptional playing." In 2005 an album of Russian Bach transcriptions was awarded the coveted "Diapason d'or" in France. He is scheduled to record the complete "Skazki" of Medtner for Hyperion label in 2006.
He is a piano professor at the Royal Academy of Music in London and a Professor of the University of London."A world class pianist in whom is found everything one looks for in a piano virtuoso". (Dresdener Neueste Nachrichtung).
Pan Chun (China)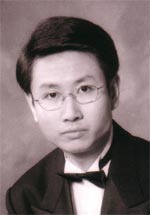 Pan Chun was born into a musical family and started playing the piano at the age of four. From 1978-1986,he studied at the High School of the Central Conservatory. His teachers there were Pan Yi Ming, Chen Hui Su, Zhu Gong Yi and Yang Jun. In 1987.Pan Chun was awarded a state scholarship to study at the Moscow State Conservatory with Professor Sergei Dorensky and Oleg Ivanov. In 1993,he graduated with a Master of Fine Arts Degree. In 1996 Pan Chun completed the doctoral course of the Moscow Conservatory. Since 1996,he has been teaching in the piano faculty of the Central Conservatory in Beijing. He is now an associate professor and vice chairman of the faculty.Pan Chun 's stageperformances began when he was six,with regular appearances in the theatres and halls of Beijing. He has toured China with the Red Scarf Symphony and recorded with them Mozart 's 23rd Piano Concerto. is performance of Mozart 's Variation in C major was included in Issac Stern 's award winning film 'From Mao to Mozart'.He was a prizewinner at the National Zhu Jiang Competition.
Pan Chun has played with the China National Orchestra, Beijing Symphony Orchestra,t he Youth Symphony Orchestra and the Yakursk Symphony Orchestra, Russia.In 1999,he played an all Chopin recital commemorating the 150th anniversary of Chopin 's death in Singapore. He also played the world premiere performance of Chinese composer Tang Jian Ping 's Piano Concerto and was invited to play Beethoven 's Triple Concerto at the closing ceremony of the Beijing International Music Festival. Recent engagements include appearances at the Musikalischer Sommer Festival in Ostfriesland and Groningen in Germany.
Pan Chun has played recitals in Europe, USA, Singapore, Hong Kong and all the major cities of China and has been invited to conduct masterclasses in America and many parts of China.
Stanislav Igolinsky (Russia)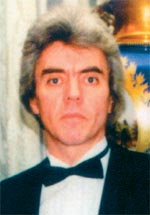 Stanislav Igolinsky - the Honored artist of Russia. Igolisky was born in 1953 in Saratov. In 1971 he finished Magnet musical school at the Leningrad Conservatory in class of Volf M.V. (piano) and in class of Volfenzon S.J. (composition). In 1976 Igolinsky graduated from the Moscow State Conservatory, and then from the Postgraduate study-training in class of Professor Voskresensky M.S.
In 1972 Igolinsky took the 1 prize at the Fourth All-Union competition of pianists in Minsk. In 1974 he received the 2 premium at the Fifth International competition named after Tchaikovsky in Moscow. In 1975 he took the 2 prize at the International competition named after Queen Elizabeth in Brussels.
Stanislav Igolinsky gave concerts almost in 200 cities of CIS, and also in Belgium, Holland, Austria, Switzerland, Japan, Czechoslovakia, Finland, Germany, Hungary, Poland, Bulgaria, Romania, Yugoslavia, Spain, and Taiwan. He acted with such well-known conductors as Svetlanov, Gergiyev, Kitayenko, Katz, Dmitriyev, Janson, Domarkas, Sondetskis, Sinaisky, Dimitriadi, Kersies, Hofman, Oberfrank, Segestriom, Stryia, Bentsi, Zanderling, Beloglavek. In repertoire of him are the works of Bach, Haydn, Mozart, Beethoven (almost all sonatas), Schubert, Schuman,
Liszt, Chopin (almost all works), Brahms, Grieg, Debussy, Ravel, Musorgsky, Tchaikovsky, Rachmaninov, Skryabin, Prokofiev, Shostakovich, more than 30 concerts for piano with orchestra, piano quartets and quintets, sonatas for violin and piano. The pianist also acts with the violinist Vladislav Igolinsky, with the State quartet after the name of Taneyev. From 1979 till 2000 Stanislav Igolinsky was the soloist of St.-Petersburg-Concert. From 1984 till 1991, from 2002 till 2005 he taught at the St.-Petersburg Conservatory. Since 2005 Igolinsky works as a Doctor at the Moscow State Conservatory. Now Dr. Igolinsky gives the master-classes, participates in work of jury of the Russian and international piano competitions.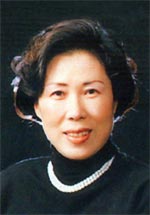 Nan-Hi Kim (Korea)- Chairman of jury
Pianist Nan-Hee Kim was born in Daegu, Korea where her musical training started at the age of five. She won many "Young Artist" contest held in Korea during her youth. While attending Seoul National University, she studied with professor Sun-Yul Kim, graduating with magna cum laude. For her Masters and Doctor of Musical Arts degrees, she studied with Professor William Browing at the American Conservatory of Music in Chicago from the of 1973 till 1979. In those years in Chicago, she appeared as a soloist for the Commencement concert of ACM at the Orchestra Holland gave many recitals in Mid-West area of U.S.A.
She was invited to join the music faculty at Keimyung University in 1979. Since then she is teaching at the university as full professor. Her performances include recitals in Chicago, Santiago (Chile), and Warsaw as well as in many cities of homeland. She also appeared as a soloist for many orchestras such as Daegu symphony orchestra and St. Petersburg octet. She also gave numerous duo-concerts in many cities around the world such at Oxford, Chicago, St. Petersburg, Kamakura, Mumbai, Brisbane and Juvaskyla. Her piano recitals held in Poland,U.S.A. and several cities in Korea attracted music critics' attention with their excellent reviews.She was the chairwoman for the First and Second International Competitions in Almaty.
Izumico Aoyagi (Japan)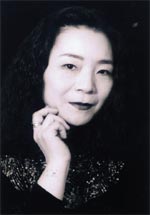 Japanese pianist Izumiko AOYAGI, known also as writer, studied piano under the guidance of Kazuko YASUKAWA and Pierre BARBIZET. After her musical research of master's degree at the National University of fine art of Tokyo, she continued her studies as pianist at the Conservatoire of Marseille. She obtained the Grand Prix of the city of Marseille in 1976. Her first recital in 1980 in Tokyo is praised by the critic Masaaki OKI in the MAINICHI journal. From 1983, she resumed her musicological studies of doctor course in the National University of fine art of Tokyo and obtained doctor's title (in science and art) with her thesis "Debussy and the aesthetics of the end of the 19th century".
She draws an enormous attention of a public as a rare person who follows at the same time two ways, that of a pianist-concert performer and that of a writer. From 1989 till 2000, she gave a series of recitals dedicated to the music of Debussy, in which she played not only the pieces for
piano, but also the songs and the chamber music. In 1990, she received the prize of art performance from the ministry of culture of Japan after her recital dedicated to the Japanese contemporary music for piano. She published six CDs. Most of these discs obtained the title "Selection special of the month" by the critics in the classical music magazine, REKOODO GEIJUTSU.
Until now, she published nine books and obtained the Price of the art critic "HIDEKAZU YOSHIDA" in 1999 with a critical biography of a pianist, "Kazuko Yasukawa: doits with wings" (Hakusui publishing co.). Obtained also, in 2000, the Price of the essayists with the biography of a writer and her grandfather, "Between the truth and the false : the life of Mizuho Aoyagi" (Shincho publishing co.).
In 2001, she published simultaneously a CD and a book of art critic on the same subject : "the music and the water". In 2004, her CD, entitled "The floating waltzes" is praised for its "passions between lines" and its "creative force". Her latest book, "Pianists seen by a pianist" (Hakusui publishing co.) became a best-seller in Japan : appeared in July, 2005, and sold 12500 copies in two months. In September 2005, she published her new disc dedicated to the music of Rameau. Between 2002 and 2005, she was one of the regular members of critics in the column "new books" in the journal ASAHI.She is professor of piano at the University of fine art of Osaka and acts as judge in many domestic competitions or auditions.

Florent Boffard (France)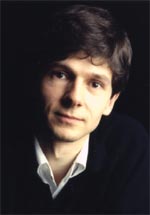 Florent Boffard began his musical studies at the National Conservatory of Lyon at age twelve. He went on to study at the National Superior Conservatory of Paris, where he won the Premier Prix de piano and the Premier Prix de Musique de Chambre. He continued his studies in piano, harmony, counterpoint, and accompainment at the Conservatory, where his teachers included Yvonne Loriod, Genevieve Joy and Germaine Mounier. In 1982 he won the International Claude Kahn Piano Competition in Paris and in the following year, the International Vianna da Motta Piano Competition in Lisbon.
From 1988 to 2000, he was soloist of the Ensemble InterContemporain, where he worked with several of today's most prominent composers, including Boulez, Berio, Ligeti, Kurtag... His discography includes Boulez's Structures for two pianos with Pierre-Laurent Aimard (DGG), Berio's
Sequenza for piano (DGG), Debussy's and Bartok's Studies (Harmonia mundi)... He has played in numerous festivals, including those of Salzburg, Berlin, Bath, Brussels, La Roque d'Antheron, and has performed under such conductors as Rattle, Boulez, Fleisher, Holliger... He was appointed professor at the National Superior Conservatory of Music in Paris (1997), and at the Musikhochschule in Stuttgart (2004).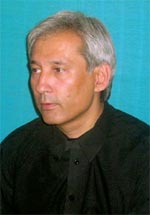 Marat Gumarov (Uzbekistan)
Graduated Tashkent State Conservatory named after Ashrafy in 1982. His teacher was prof. G. Kalmykova. In 1986 he the doctoral courses with prof. O.Yusupova.He is teaching in the Republic special music school named after V. Uspensky.They are many laureates of republic and international competitions among his students. For many years M.Gumarov is a soloist of the 'Turkiston" Chamber orchestra (conductor E. Azymov).He took part in the International Festival of Contemporary Music "Ilchom XX".